Staff Picks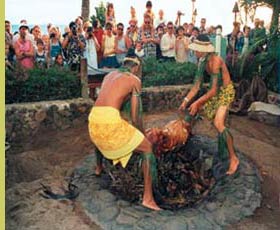 Hawaii is so much more than Waikiki! Picture your perfect vacation and we can make it happen. At Holiday Surf Hotel we're all about helping you have the best time possible while making your dollars stretch.
There are thousands of choices when it comes to what to do and what company to choose. We love helping you and the best way we can do that is when we enjoy dolphin swims, luaus, nature tours and other activities. By taking the time to experience what Hawaii has to offer, we can give you our suggestions.
Let us help you take the guesswork out of planning. Members of our team have taken the time give us their top picks in various categories. Why live through their words? After reading about these great opportunities we're happy to make your dreams a reality. Ohana guests receive up to 25% on a huge variety of activities. To learn more send us an email or stop by the front desk to talk to our concierge.
Staff Pick Recommendation